---
The Few Surviving Samurai
Survey the battlefield. Count the arms, the legs, the heads. Divide by five. Put away your nailgun. Download the TMBG Quake add-on by Mike Lebovitz.

Here are some screenshots of The Attack of the Flans: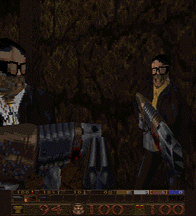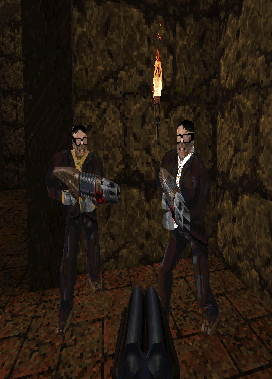 And the infamous They Grunts: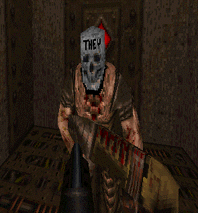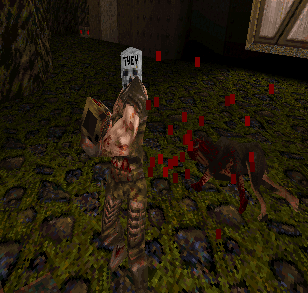 Also included are many relevant sounds and quotes.
Download, install and enjoy!
---
| | |
| --- | --- |
| | can tell you about They Might Be Giants tour dates near you. |
---
© Copyright 1997, see the site information for details, mail web@tmbg.org with comments.
Last Update Saturday, 21-Mar-1998 11:02:10 PST.